HARAM UTILITY SERVICES PROJECT (HUSP), MAKKAH, KSA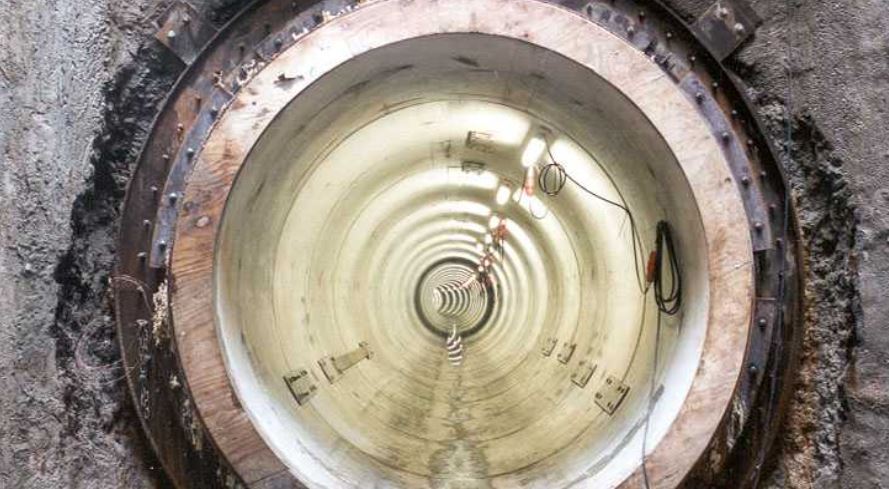 The Haram Utility Services Project (HUSP) is a part of a comprehensive project of developing new sewer system tunnels in Makah to serve the extension of the Holy Mosque.

• Tunnel Sewerage Line Construction

• Ministry of Water: National Water Company

SBG: Saudi Binladen Group, TDRS: Tunnelling, Dam, Rock Stabilization division

• SGS: Stucky & Geotest & STUNEX

• 3'510mm (OD) – 2'800 mm (ID)

• Segmental Liningwith integrated HDPE In-Liners.

• EPB Tunnel Boring Machines (02 No.s.)
• TBM launching shafts
• Tunnels Drives
• Segmental Lining
• Ground Stabilization
• Intermediate Manholes
• Receiving shafts
• Grouting
• Soil Conditioning
• TBM launching shafts
• Tunnels Drives
• Segmental Lining
• Ground Stabilization
• Intermediate Manholes
• Receiving shafts
• Grouting
• Soil Conditioning
STUNEX and its partners were providing a Key Consultant Role for this challenging project. Some of our activities included;
• Analysis of best Mode for Excavation
• Assisted in Procurement of appropriate TBMs
• Logistics
• Developed Remote Support from Schwanau
• Operations Optimization to minimize delays
• Maintenance

• Shafts
• Tunnel Lining

• Construction Works
• Operations
• Geology
• Health and Safety aspects
• QA and QC as per standards

• Soil conditioning during excavation
• Control Water Ingress

Training of Local Engineers

• Herrenknecht, Germany
• On Site by STUNEX staff
• Small Radius Curves (R=80m)

• Difficult Mixed conditions
(Rock, Weathered Rock, Soft Soil)
• Soil Conditioning design during excavation
• Ground Stabilization

Strict ground water environmental requirements to protect Holy Water (Zam Zam).

With varying soil covers in a dense urban area, strict Monitoring requirements in the vicinity of the project.
The Haram Utility Services Project (HUSP) is a part of a comprehensive project of developing new sewer system tunnels in Makah. It consists of different parts including the TBM launching shafts, the tunnels, intermediate manholes and the receiving shafts. It is a very challenging project in a dense urban area.
The tunnels are excavated using two EPB TBM's. Due to the site condition and project requirements, a concrete segmental lining with HDPE inlining has been selected. The project involves several challenges and technical issues including mixed geological conditions, small radius curves and very strict water tightness requirements. 
Stunex has been involved in different phases of the project from selection and procurement of the TBM's to design and site supervision.
| | |
| --- | --- |
| Machines: | 2 Herrencknecht EPB 2800, Diamater: 3'510 mm |
| Tunnel application: | Sewage |
| Tunnel length: | 4'479 m |
| Geology: | Mixed condition, rock, weathered rock, soft soil |
| Marwa Bahgat | STUNEX, Member of the Board |
| Client: | National Water Company of Saudi Arabia |
| Contractor: | SBG, Business Group TDRS |
AL HAEER WASTE WATER CONVEYOR PROJECT, RIYADH KSA.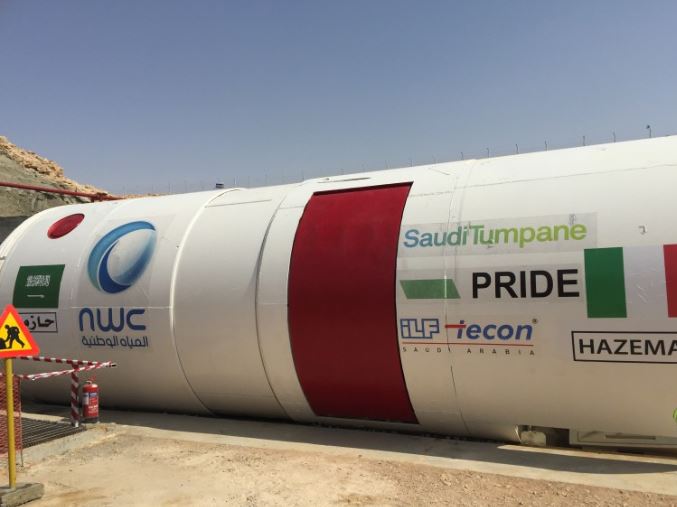 As part of a sewage conveyor from Manfouha in Riyadh to Al Haer Sewage Treatment Plant, 37km south of Riyadh; two tunnels namely North and South were tunneled to a total length of 12km. STUNEX backed the contractor to improve the quality and production to complete the project in due time.At a later stage STUNEX also assisted the Client in rectifying problems associated with Tunnel Boring Machine and its installed equipment.
BURAIDAH MAIN SEWER LINE TUNNEL, KSA.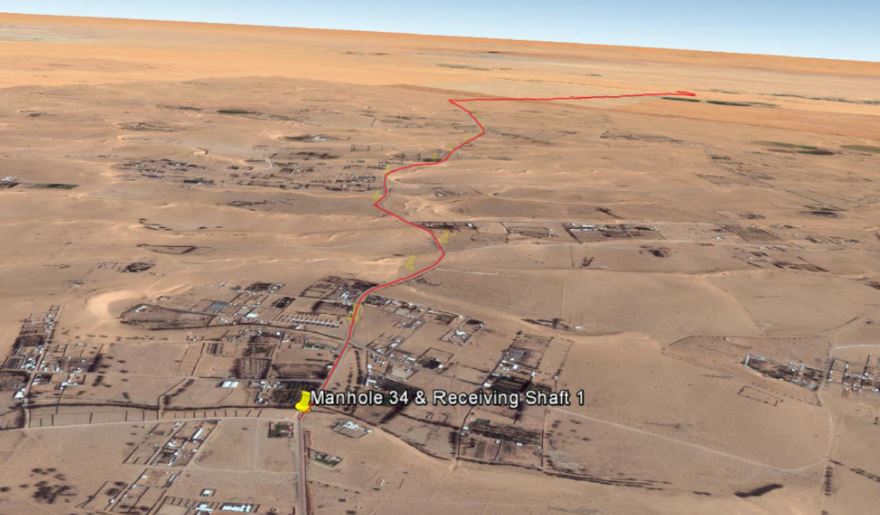 • Tunnel Lining
• Comparison between Segments and Pipes Lining
• Shafts

• Best Route for the tunnel

• Collected the existing info
• Study of the borehole already executed
• First conclusions

• Define the most rational set up to permit an execution in time.

• Ministry of Water
• Directorate of Water (Al-Qassim Region)

• Comparison between the different methods
• Best method to build the shaft safe and economically

• Choice of the mode of excavation
• Comparison between Slurry and EPB
• Supplier offers study
• Logistic design
• Mode of mucking

• Mode of lubrication
• TBM launching area
• Soil conditioning during excavation

Establishing a complete and detailed cost analysis to permit the contractor to give the most competitive price
STUNEX provided its assistance for tender analysis and cost estimation of the project when the project was first announced.The estimation was provided as per two variants that are pipe jacking and segmental lining.We also assisted them in choosing the right method for the shaft construction