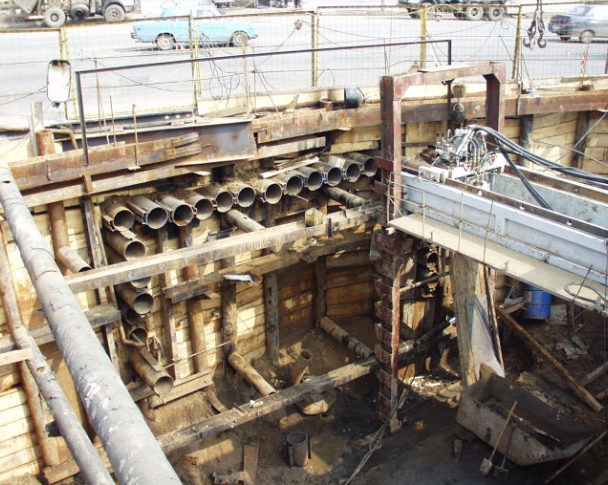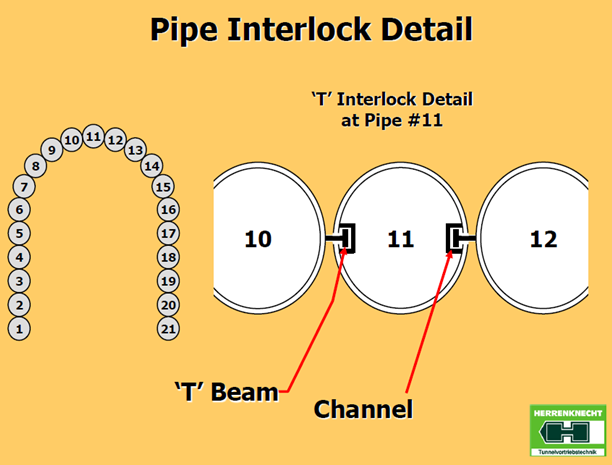 The pipe roof/arch method involves the use of micro-tunnelling / jacking / other trenchless machine to install a series of interlocking steel pipes which formed a temporary support system, below which the final section of the box culvert structures is then mined and constructed. A typical example is crossings beneath the railway lines or pedestrian tunnels / underpasses.
A shield consisting of several pipes are installed next to one another by using classic pipe jacking method which acts as a support medium. Under this support actual tunnel is excavated using mining techniques A number of micro-tunnelling drills are carried out during which mostly steel pipes are introduced which forms a protective frame for later tunnel
General Design Considerations
UNDERGROUND GOODS / CARGO TRANSPORTATION
Underground Freight Transportation involves transportation of goods or cargo through automated transportation system or capsules. The cargo is transported via underground tunnels or pipelines. Hence this system is independent of surface traffic congestion and weather conditions and has the capacity to transfer intra and inter-city cargo.
INTERNATIONAL SOCIETY ON UNDERGROUND FREIGHT TRANSPORTATION SYSTEM (ISUFT)